Run Utah Triple Medal Challenge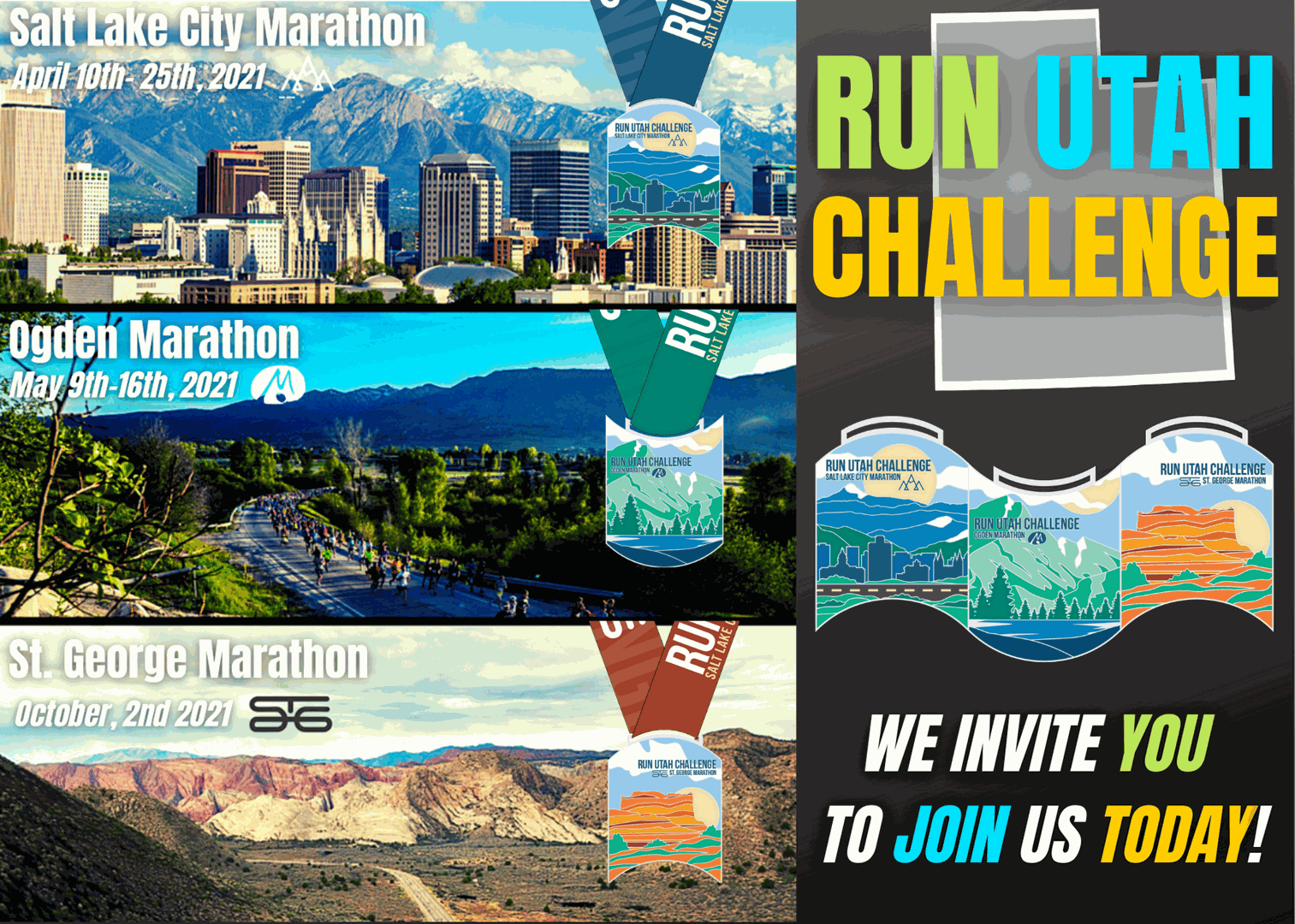 RUN UTAH CHALLENGE : SLC, OGDEN, ST. GEORGE
Are you a Utah endurance superstar? Join us and the organizers of the Salt Lake City Marathon and the Ogden Marathon in this unique alliance to celebrate the best Utah has to offer and our athletes that take advantage of it all. The upgrade includes

THREE

medals – one themed for each race – and they magnetize to complete the perfect Utah landscape art sure to make all your running buddies jealous. Sign up and pay just once to get all three medals. When you register for each race individually, you'll receive their piece of the series along with the rest of the event's swag.

Your registration includes the Run Utah Triple Medal Challenge Upgrade. What happens next? If you haven't already done so, register for the other two events (Salt Lake City Marathon and Ogden Marathon - LIMITED TIME LEFT!!) to complete the sign-up process and secure your eligibility for the

Run U

tah Triple Challenge

. There is no need to upgrade again for the triple medal – one time is enough! Each race will send out its own portion of the triple medal so when you cross the finish line at St. George, your epic year of athletic achievement will be complete, and you'll have all the bling to prove it. All three medals magnetize to create one incredible piece of art worthy of your accomplishment.

Reminder: Don't forget to register for the other races in the series (Salt Lake City Marathon and Ogden Marathon).

RACE ONE
Salt Lake City: April 23, 2022
Register Here!

RACE TWO
Ogden Marathon (virtual): May 21, 2022
Register Here!

RACE THREE
St. George Marathon: October 1, 2022
Register Here!